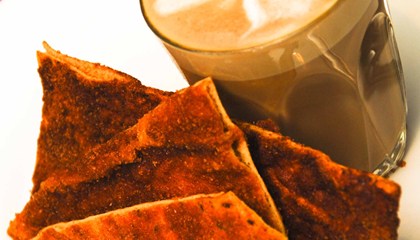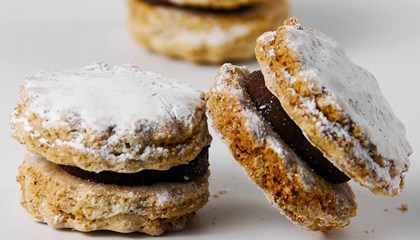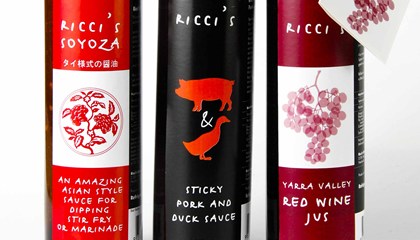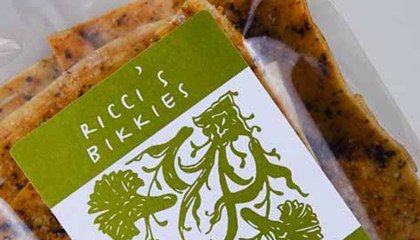 Stallholder Details
Ricci's Bikkies
Factory 1/29 Hunter Rd,
Healesville, Victoria, 3777
Ricci's Bikkies
Ricci's Bikkies is located in the picturesque Yarra Valley. A family owned and operated company specialising in savoury baked pita bread chips and gourmet sauces.
Started at home by Ricci McAuliffe, with 3 giggly girls to look after it was only meant to be "a little extra income to help out with the bills". After 9 years the business now operates at a full time capacity where Ricci and husband/chef Ross continue to make, bake and create their range of goodies.
Their full range of products are available for viewing at www.riccisbikkies.com
Their range of baked goods has struck a chord with people looking for a healthy snacking option as the range has no artificial flavours or colours, it is also preservative free.
Their products can be found across Australia, but they love to turn up at craft markets all over the countryside and meet their customers face to face. This helps create a personal link to their customers and a feeling of trust that can't be replaced.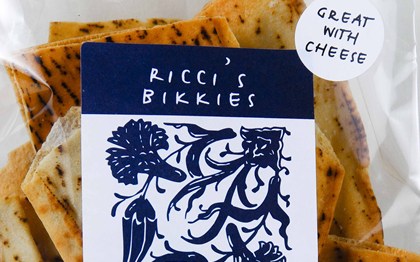 Their range of sauces has become extremely popular with budding Master chefs taking full advantage of Ross's 27 years of professional cooking experience going in to each carefully crafted bottle.
Pick up a pack or bottle today and see what all the fuss is about.
"We know you'll love them"!