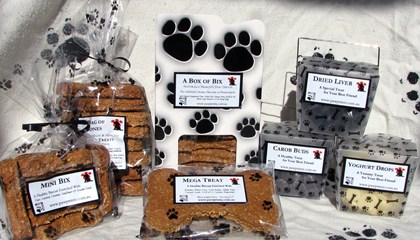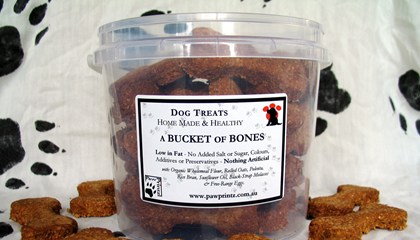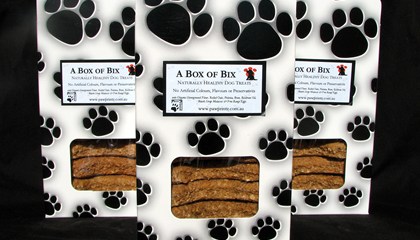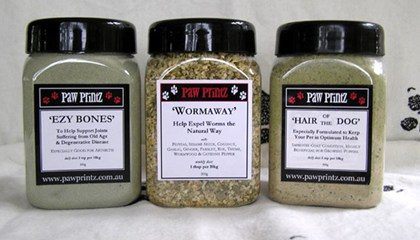 Stallholder Details
Paw Printz
PO Box 467
Monbulk Vic 3793
Markets
Paw Printz
You want the very best for your companions - naturally healthy treats and chemical-free health care products. Here at Paw Printz our aim is to keep your pets, as well as our own, in optimum health using naturally based supplements and grooming products.
We produce a range of gourmet style, home made dog and cat treats. All naturally healthy - low in fat. No added salt or sugar, colours, preservatives or addivitives - nothing artificial. Just healthy, natural ingredients.
Organic supplies are sourced where ever possible. All ingredients are human grade, with the addition of specific herbs to deal with common pet problems (like fresh breath, over weight, flatulence). Homemade and healthy pet treats as they should be. No added meat stock (salt), just naturally tasty treats in 10 healthy flavours.
We believe that Paw Printz products are the very best in naturally healthy treats and natural health care products for pets available locally today. Each and every product is hand made in small batches with great care to maximise its goodness.
Our vision is to have other pets benefit from, and enjoy, what our own dogs LOVE.
Skin Lotion and Healing Balm