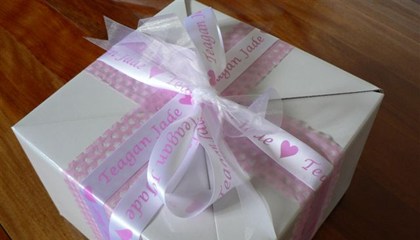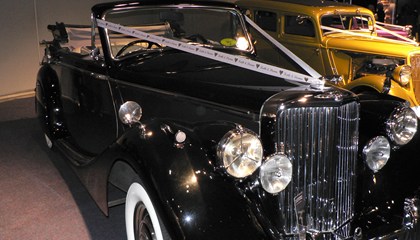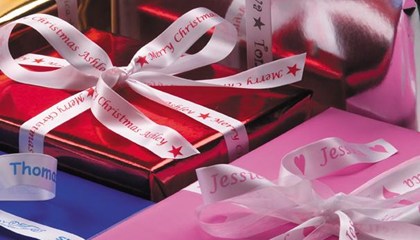 Creative Ribbons
Everyone loves to see their name in print .. especially kids. Why not put a smile on someone's face? Give them a gift with that little bit extra. You choose the design of the ribbon, which could be just a name or even a phrase for a special occasion. Once you have decided, we will print the ribbon for you.
Within days, you will receive a gorgeous soft white satin ribbon printed with your choice of coloured text, typefonts and icons. This dynamic process allows anyone to have the experience of receiving their own, personally named gift, for any occasion, anytime, anywhere.
It's amazing how much the personal touch is appreciated. Personalised Ribbon - the perfect finishing touch!
Creative Ribbons offers high quality, personalised ribbon for any occasion. Both personal and professional, our ribbons are ideal for weddings, parties, giftwrapping, craft, corporate products or branding.
-
Motor Racing Star Casey Stoner - Personalised 19th Birthday ribbon